Royal Car Rental Services are totally dedicated to the corporate sector. We guarantee reliability and professionalism. We have close relationships with many companies in India. Whether you need us to take you to that all important meeting, or if you would like us to assist you with an event or trade show, you can be sure we'll be waiting for you at a location of your choosing.Allow us to collect them from the airport, where we'll continue to deliver the first-class experience.
Airport Pick Up & Drop Off (Including Private Aviation)
Railway Transfers
Diplomatic services - VIP, Dignitary & Diplomatic Client Handing
Events/ Trade Shows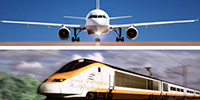 Our service is for any occasion that requires a car. Royal Car Rental Services will adapt to your exact needs and make you feel very special. Whether you wish to spend the day shopping in a convenient and luxurious manner (and not have to carry large, heavy bags around with you), or wish to have your very own personal chauffeur & drive around in a luxury car for sheer indulgence.
Airport Pick Up & Drop Off (Including Private Aviation)
Railway Transfers
Parties & Social Events (The V.I.P Red Carpet Treatment).
Weddings, Festivals & other Special Occasions.
Sight-seeing Tours, Day/ Weekend Trips. Award Shows & Events