About Jabalpur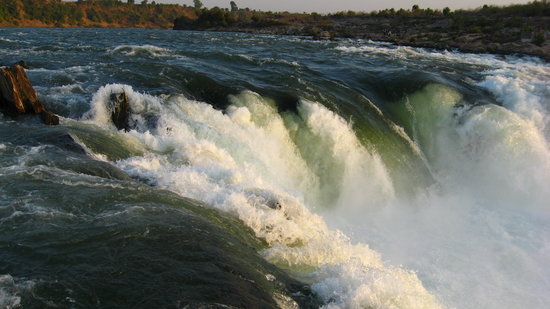 Jabalpur is a tier 2 city in the state of Madhya Pradesh, India. According to the 2011 census, it is the third-largest urban agglomeration in Madhya Pradesh and the country's 37th-largest urban agglomeration.It is 2nd largest metropolis of Central India after Raipur which is followed by Jabalpur, Bhopal, Bilaspur, Indore and Durg-Bhilai.
Jabalpur has been selected as one of the hundred Indian cities to be developed as a smart city under Smart Cities Mission.Jabalpur is at the heart of India. People celebrate all festivals with great fervor.
Bheraghat is a unique experience where one can see a huge mountains of marbel and a beautiful waterfall.
Climate
Jabalpur has a humid subtropical climate typical of north-central India (Madhya Pradesh and southern Uttar Pradesh). Summer begins in late March, lasting until June. May is the hottest month, with the average temperature exceeding 45 °C (113 °F). Summer is followed by the southwest monsoon, which lasts until early October and produces 35 inches (889 mm) of rain from July to September. Average annual precipitation is nearly 55 in (1386 mm). Winter begins in late November, and lasts until early March. January is the coldest month, with an average daily temperature near 15 °C (59 °F).
Areas of Interest in Jabalpur
Dhuandhar Falls
Marble Rocks at Bhedaghat
Pachmarhi
narmada river puja
Rani Durgavati Museum
Vijan Mahal Jabalpur
Madan Mahal Fort
Marble Rocks at Bhedaghat