About Gwalior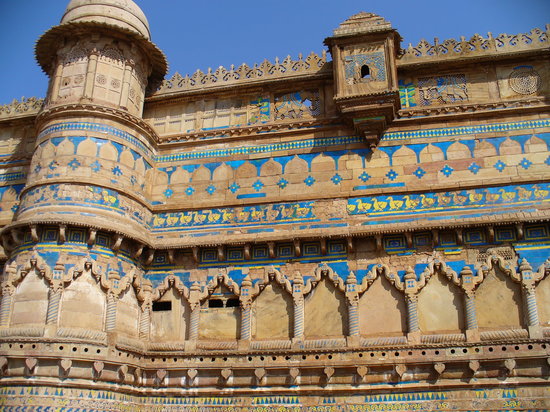 Gwalior is a historic and major city in the Indian state of Madhya Pradesh and one of the Counter-magnet cities. Located 319 kilometres (198 mi) south of Delhi the capital city of India, Gwalior occupies a strategic location in the Gird region of India. The city and its fortress have been ruled by several historic northern Indian kingdoms. From the Tomars in the 13th century, it was passed on to the Mughals, then to the Marathas in 1754 followed by the Scindias in 18th century.
Gwalior has been selected as one of the hundred Indian cities to be developed as a smart city under PM Narendra Modi's flagship Smart Cities Mission.
A 2016 report of the World Health Organization found Gwalior to be the second-most air-polluted city in the world and the most polluted city in India.
Climate
Gwalior has a sub-tropical climate with hot summers from late March to early July, the humid monsoon season from late June to early October, and a cool dry winter from early November to late February. Under Köppen's climate classification the city has a humid subtropical climate. The highest recorded temperature was 48 °C and the lowest was −1 °C. Summers start in late March, and along with other cities like Jaipur and Delhi, are among the hottest in India and the world.
Areas of Interest in Gwalior
Gwalior Fort
Jai Vilas Palace Museum
Sun Temple
Usha Kiran Palace
Tigra Dam
Neemrana's Deo Bagh
Gurudwara Data Bandi Chhod
Dargah Khwaja Kanoon Sahib
Sas Bahu Temple
Madhav National Park
Gujari Mahal Archaeological Museum