About Pune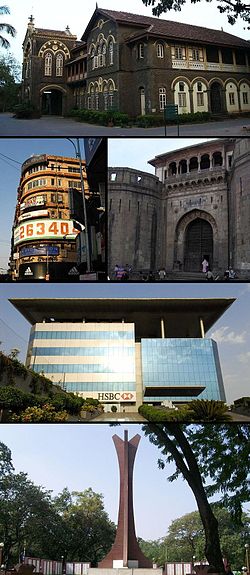 Pune is the 9th most populous city in India and the second largest in the state of Maharashtra after the state capital Mumbai. Pune is also the 101st largest city in the world, by population.
It is situated 560 metres (1,837 feet) above sea level on the Deccan plateau, on the right bank of the Mutha river. Pune city is the administrative headquarters of Pune district and was once the centre of power of the Maratha Empire established by Shivaji Maharaj.
In the 18th century, Pune became the political centre of the Indian subcontinent, as the seat of the Peshwas who were the prime ministers of the Maratha Empire.
Climate
The climate of Pune has changed during the past 3 decades, especially since the rapid expansion of the industrial belts. Pune has a hot semi-arid climate (BSh) bordering with tropical wet and dry (Aw) with average temperatures ranging between 19 to 33 °C (66 to 91 °F).
Areas of Interest in Pune
Sinhagad Fort
Sri Balaji Mandir
Malshej Ghats
Aga Khan Palace
Fort JadhavGADH
Pawana Lake
Lonavala Lake
Baneshwar Temple